Bring The Fun!
Low labor and high put-through attractions for farms, campgrounds, parks and more!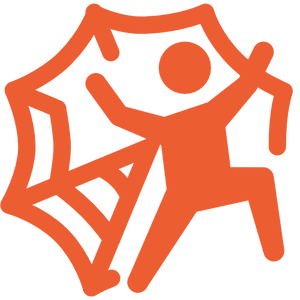 All ages, safe, no labor and three sizes to choose from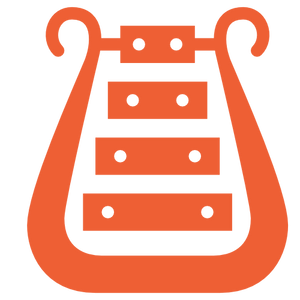 Make music and fun all at the same time with several styles
Ropes Course
Quickly becoming one of the most popular additions to parks, farms, and campgrounds. We've helped many venues across the country add this new attraction, including: Cherry Crest Adventure Farm, Calgary Corn Maze, Basse's Taste of Country, Stokoe Farms, Pride of the Wapsi, The MAiZE at Little Darby Creek, Vala's Pumpkin Patch, Cornbelly's Corn Maze & Pumpkin Fest, and more. Over and over, people are reporting how much customers are loving this new addition!
VIEW MORE ROPES COURSE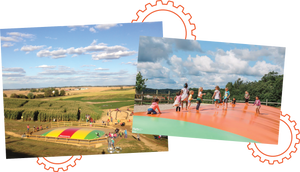 Jumbo Jumper
Jumbo Jumper is a giant air-filled pillow permanently installed in the ground and meant for recreational use. Think of it like a huge bouncy pillow that can entertain lots of guests at a time, making it fun and interactive.
Jump Into Jumbo Jumper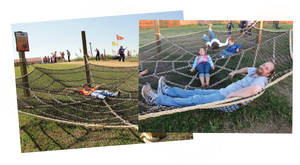 Spider Web
People of all ages love hanging out in the Spider Web, which has proven to be an ultra-safe (with the attached netting) and popular attraction at agritourism farms, parks and campgrounds for more than 10 years. Looking like a real spider web from a distance, the visual impact is fantastic and is a fan-favorite with kids young and old. Also sold without the netting to create more of a climbing challenge.
Climb Into Spider Web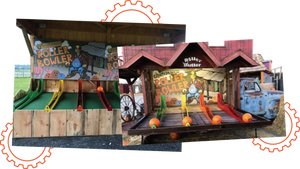 Roller Bowler
Roller Bowler is one of the fastest-growing games in the agritainment industry and is played by trying to roll the ball over the first hump without it coming back to you. The perfect labor-free addition to your venue! Lanes are sold in 4, 8 or 12 packs. Rubber bowling balls not included.
Roll With Roller Bowler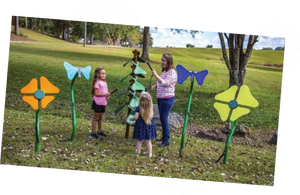 Musical Instruments
Making music has never been so much fun! These musical instruments create a stunning visual design and hours of interactive play at your venue. Unlock the composer within!
Tap Our Musical Instruments
Operating our own agritainment venue in Utah allows us to test new Farmtastic Fun products firsthand to see how customers respond and any adjustments that might need made before we make them available to other farms.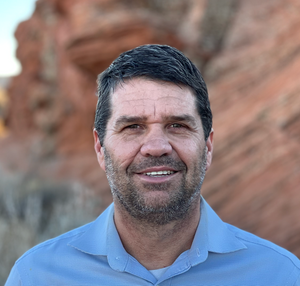 Customer Map
Hundreds of happy customers and projects!
What did they use?
Use this section to highlight different products within an image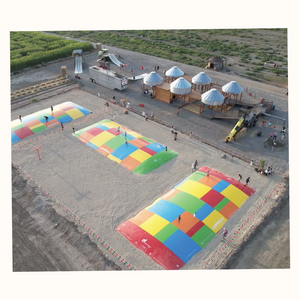 Complete Integrity & Care

Brett and his team operate with complete integrity and they CARE! In 2007-2008 we purchased 2 giant air pillows from a competitor (which was installed by them as well), and we were very dissatisfied.  We called on Brett's team to re-install the one Jumping Pillow®, (which had been installed wrong). The other pillow only lasted four years , much less than the competitor told us.  So in 2011 we purchased a replacement from Brett and have been very satisfied.  We highly recommend doing business with Brett and his Jumbo Jumper team.

— 

Jack Coleman | Cherry Crest Adventure Farm
Discovered New Revenue

The Jumbo Jumper air pillow have been a great addition to our farm attraction. Dealing with Brett and his team has been a pleasure. They are very knowledgeable and professional and deliver on time and in budget. Instantly the Jumbo Jumper air pillow were among our most popular attractions.  Our guests of all ages and sizes love to bounce.

We have discovered new revenue streams as well, using the air pillows at times we would normally be closed. Our brides and grooms from our weddings use the air pillows for spontaneous photos and we run fitness classes in the early morning and early evening on the air pillows.

— 

Mark Saunders | Saunders Farm Inc​
Brings The Kid Out

We are a campground and the Jumbo Jumper has been one of the greatest addition to our facilities.  Our campground is filled with laughter and screams as the Jumbo Jumper brings the kid out in everyone who uses it.  The team was amazing from the start of our project and helped us meet our deadline.  They were friendly and courteous to work with on the install.  If you are contemplating of adding a Jumbo Jumper to your venue, stop thinking about it and just do it!

​

— 

T.J. Skiles | Moutain Pointe Camp