The Spider Web
Click on the dots to learn more about Spider Webs & Accessories.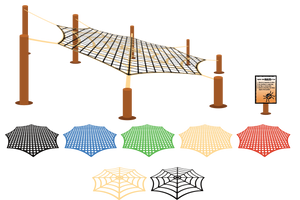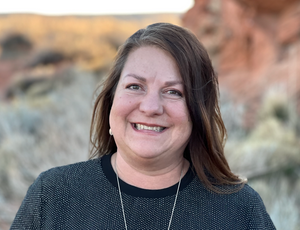 Consultation with Jennifer
Call Jennifer 888-798-0596 Ex 700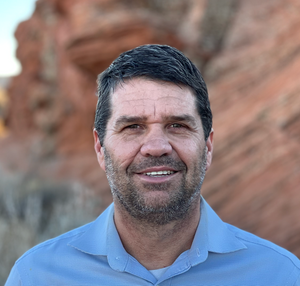 Consultation with Brett
Call Brett 888-798-0596 Ex 702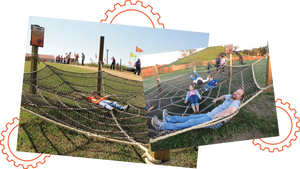 Meet The Line Up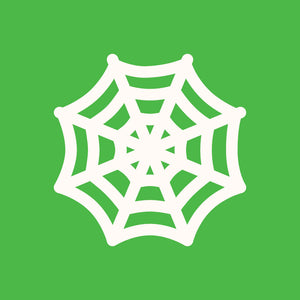 Size 12
Starting at $2,950
12' x 12'
Capacity up to 12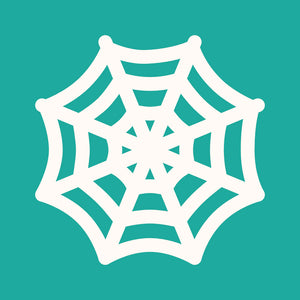 Size 16
Starting at $3,650
16' x 16'
Capacity up to 18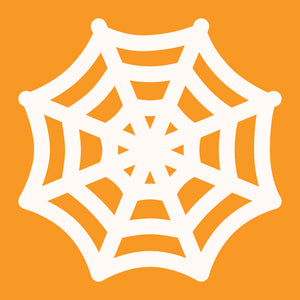 Size 20
Starting at $4,450
20' x 20'
Capacity up to 25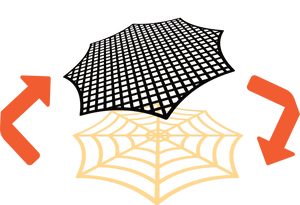 Two Parts
The Spider Web consists of two parts: the Netting, which is usually on top and the Rope, which is usually on bottom. The Netting and Rope are usually sold together but can be purchased separately.
Net & Rope Colors
The Spider Web Netting comes in 5 different color choices: black, blue, green, sand and red. The Promanilla Rope base comes in sand or black. Colors can be ordered in any combination.
Size & Tails
Each Spider Web size is measured from outer ring to outer ring in either 12, 16 or 20 foot lengths. In addition to the standard "web", an additional 6 foot "tail" is added for attaching to a treated wooden post (not included).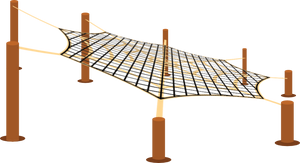 Posts & Install
Eight treated wooden posts are required for installation (not included). Stagger post heights to allow for easy entry on one side of the Spider Web and higher adventure on the other side.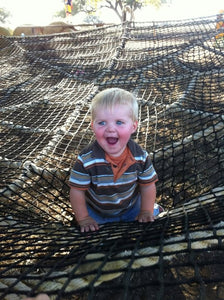 Why Spider Web? Popular Family Attraction
In the past 10 years, the Spider Web has become an increasingly-popular attraction with hundreds popping up at agritourism farms, campgrounds and a variety of outdoor venues around the world. Just a few of these destinations include Cornbelly's, Cherry Crest Adventure Farm, Dewberry Farm,  Jellystone Campgrounds and more. Quality & Safety
This product is manufacturered right here in the USA and made with 1.25" Promanilla polypropylene UV stabilized rope which is used extensively in the aquatic industry. This softer, thicker rope is designed to make the attraction safe and easy for kiddos to navigate. This specialty rope is lead safe and contains no latex. The Spider Web comes with a 1 year manufacturer warranty. Easy To Install
Installation of your Spider Web is quite easy in relation to many other attractions - simply install 8 treated posts and tie the rope to each post through a hole. After the first few days of use you may need to tighten it, as new rope may stretch. You can determine the height of your Spider Web by simply adjusting the rope on the post or installing a taller or shorter post. No Labor Costs
With labor costs continuing to rise, one of the greatest benefits of the Spider Web is the fact that it requires no labor to operate. Once it's been installed, your web is ready to entertain your crowds! Other than periodically checking the tightness of your ropes, your web is one of the easiest attractions you'll operate that is completely labor-free!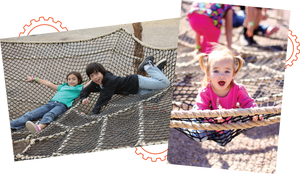 Ownership Tips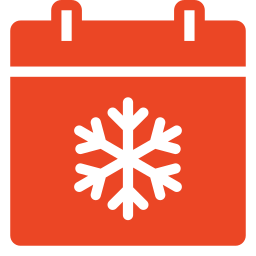 Take Down in Off-Season
You can take your Spider Web down in the off-season to protect it from the elements and preserve the life of your Spider Web. The Promanilla Rope usually lasts 4 to 7 years.

Netting is replaceable
Your netting may wear out before the rope. You can order a replacement netting kit at any time.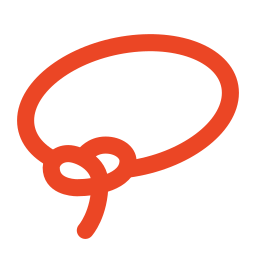 Tighting The Rope
You can adjust the tension on your Spider Web by tightening the rope. We will send you detailed instructions.
Installation Manual
Checkout the detailed installation manual to get exact measurements, installation requirements and recommendations.
"We LOVE our Spider Webs and have them in both our Cornbelly's locations. They are easy to install, create a visual impact, don't require supervision and are fun for all ages. Kids and teens love to lounge on them. Families love to take photos on them."
FAQ
Here are a few commonly asked questions...